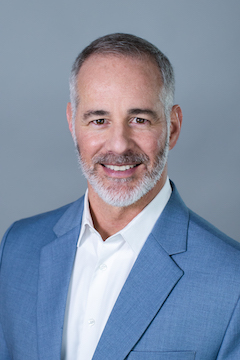 To celebrate Pride, we've collected experiences and insights from just a few of our researchers and scholars studying areas of interest in LGBTQ+ art, communities, and health. Below, learn more about Dr. Ross Scalese, a former flight surgeon in the United States Air Force and now the Director of Educational Technology Development at the Gordon Center for Simulation and Innovation in Medical Education.
What are your research and scholarship interests?
My work at the Gordon Center, a Center of Excellence at the Miller School, focuses mainly on innovative uses of simulation for medical education. Simulations that we use to teach and assess medical students, residents, and other health professional trainees run the gamut from mannequins and task trainers to human actors, or "standardized patients." We are also sought out by medical schools worldwide for faculty development, training health professions educators on evidence-based best practices for using simulation.
The Gordon Center is at the leading edge of simulation in medical education. Our systematic review of the effectiveness of medical simulations, published in Medical Teacher in 2005, has become one of the most cited articles in the field. (See Features and uses of high-fidelity medical simulations that lead to effective learning: a BEME systematic review.)
What makes Miami a unique place to conduct this research?
It's just one piece of my work, but I've been able to continue my connection to the military medical mission through the Gordon Center partnership with the Army Trauma Training Detachment. They chose UM/JMH and the Ryder Trauma Center as the only place in the country to train Forward Surgical Trauma teams prior to their deployment to combat zones. Most of the didactic and simulation training takes place in the Gordon Center prior to their clinical training at Ryder.
That experience has also allowed us to partner with the Defense Health Agency on other projects:  for example, developing best practices for Tactical Combat Casualty Care. Recently the Department of Defense mandated that all military personnel, medical and non-medical, receive some level of training in critical measures that they can take in the field, such as applying a tourniquet. Our research is helping to validate some of the instructional and assessment methods used in those life-saving courses.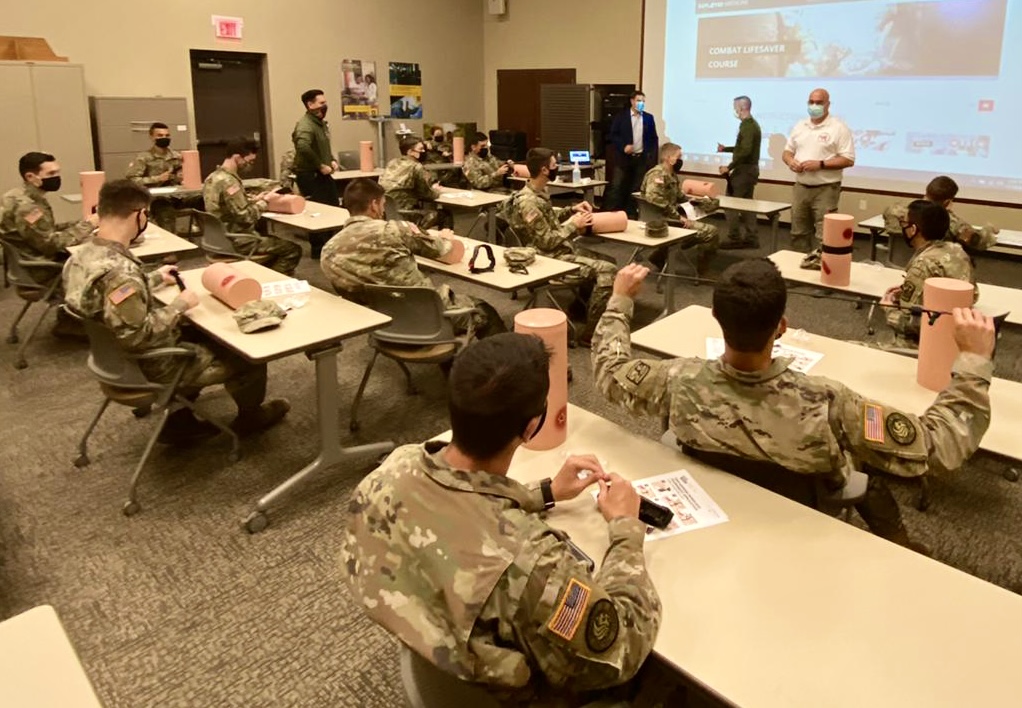 How has identifying as LGBTQ+ shaped your experience in academia and in life?
When I was in the military and just coming to terms with my sexuality, "Don't Ask, Don't Tell" meant that I couldn't explore that aspect of my life until completing my service and coming to Miami. Along with being much warmer than my prior posting in Germany, I came to Miami because it was also a welcoming city for LGBTQ+ people.
Working with active duty members of the military now, I am struck by how sexual orientation is simply not a big deal anymore. As we get to know each other in our training courses, I've seen that the younger generation are completely comfortable speaking about their same sex partners. 
At the Gordon Center and as a part of the Medical School's curriculum review, I am also helping ensure that our "standardized patient" cases really reflect the full spectrum of patients our trainees might encounter. Whether it be differences in gender, race, sexual orientation, or anything else, it is a vital component of education for anyone wishing to care for patients in our diverse community.